Same Day, Same Name, Totally Different Sports
"Mountain Biking" is too big a term.
Consider this. Last Saturday, a small group of friends — Dug, Kenny, Dan, Racer — and I went mountain biking. It was a seven-hour epic circumnavigation of Mount Timpanogos: thirty seven miles, the first 22 of which took almost six hours (yes, we averaged about four miles per hour) because it was so brutally steep.
Dug and Racer had their cameraphones with them, and so got a few pictures.
The ride starts with a ride along the Bonneville Shoreline Trail, which connects to Grove — a narrow, steep, shale-strewn trail with a clff going up to your left and, often, a cliff going down to your right.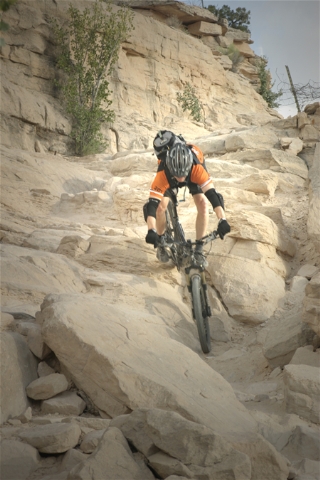 Posted using
ShareThis